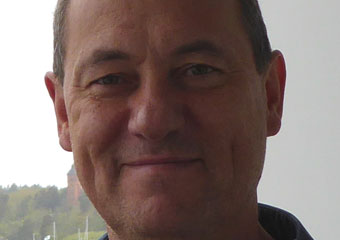 Juan Pavón Mestras
PhD Computer Science, Polytechnical University of Madrid (1988).
From 1987 to 1997 worked in R&D centers of Alcatel in Spain, France and Belgium, and in Bellcore (USA), on the development of component based architectures for distributed systems, and their application to multimedia services on broadband and mobile networks.
On 1997 he joined Complutense University of Madrid (UCM) as Associate Professor in the area of Computer Languages and Systems. Since 2010 he is Full Professor of the Departament of Software Engineering and Artificial Intelligence at UCM. Since 2019 he is Director of the Institute of Knowledge Technology at UCM.
He has created the Research Group on Agent based Social and Interdisciplinary Applications (GRASIA), which consists of more than 20 researchers.
His main line of work is the application of Software Engineering methods and tools for the development of applications that make use of Artificial Intelligence techniques, based on the Multi-Agent Systems paradigm. The domain of applications is wide, including web services, knowledge management, social networks, simulation of complex systems, decision making, interactive art, e-learning, common-based peer production, ambient assisted living and smart cities.
Along the time the research is becoming more and more inter-disciplinary, specially with the incorporation in the group of experts in social research, communication, and health sciences. Current projects try to promote responsible research and innovation (RRI) principles, with emphasis on the collaborative and multidisiciplinary nature of the processes, and focus on the development of social applications.
Results are available as open software through SourceForge.net and GitHub, and around two hundred publications in conferences and journals.
Associate editor of Advances in Distributed Computing and Artificial Intelligence Journal(ADCAIJ).